Link to a map af Lake Atitlan
http://www.larutamay...ake_atitlan.gif
The town of Panajachel is nice. I've seen more tourists here than anywhere else in Guatemala. There are lots of restaurants, bars, gift shops, motels, and everything else that goes along with a tourist area. The people have been nothing but friendly. The market by the water is being set up now and we are looking for a place for breakfast. Not much opens before 7:00am but we found a place.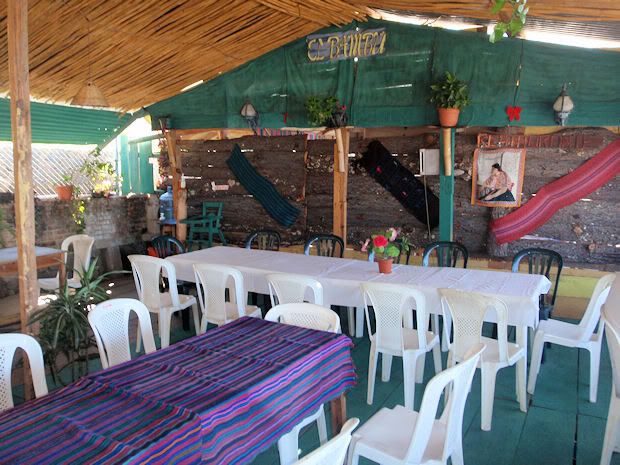 The restaurant overlooks the lake and the views are great.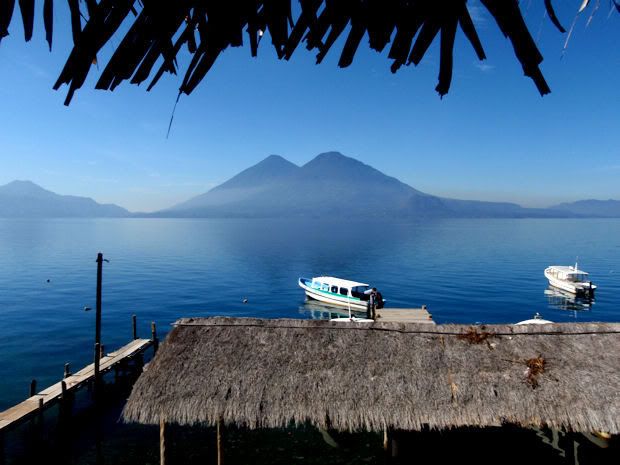 The temperature is warm, the sky is clear, and it looks like it's going to be a nice day. The women are out doing their wash.
We've got no plans for the day so why not hire a boat and go bar hopping around the lake? After talking to one of the captains we make a deal. There are a dozen villages around the lake and the captain is going to take us to five of them. We get to spend as much time in each village as we want and he will wait for us. Total cost is $400 Quatezales or about $50 US. We get in the boat and we're on our way.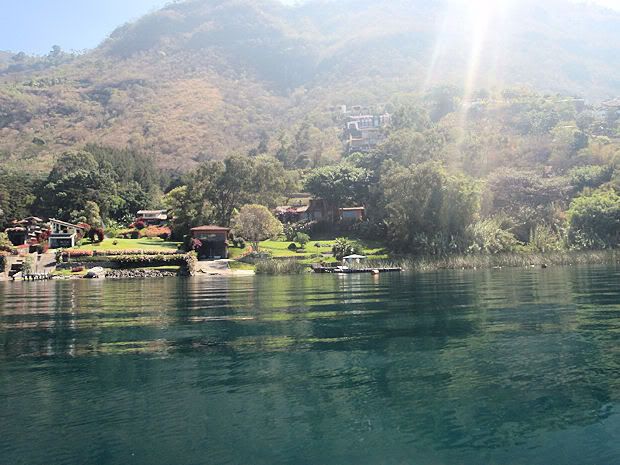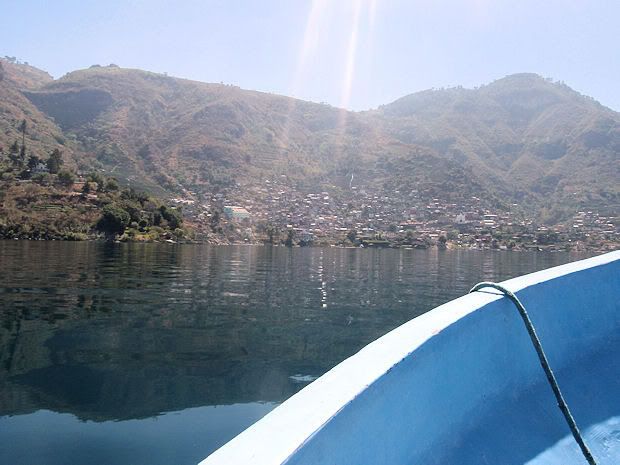 First stop is Santa Catarina. As the day goes on I forget some of the names of the villages.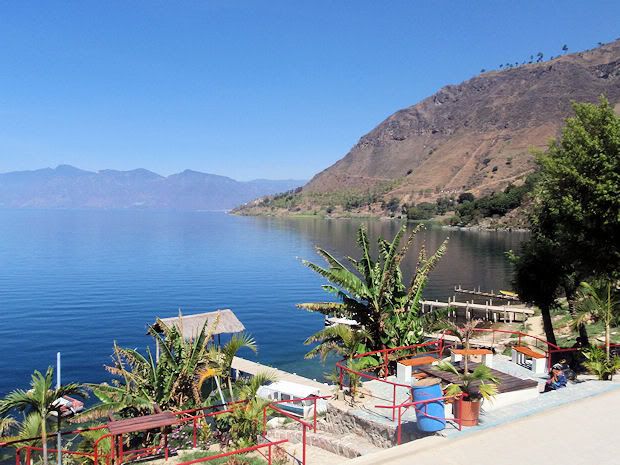 We found a bar and hotel overlooking the water and stopped for a few drinks.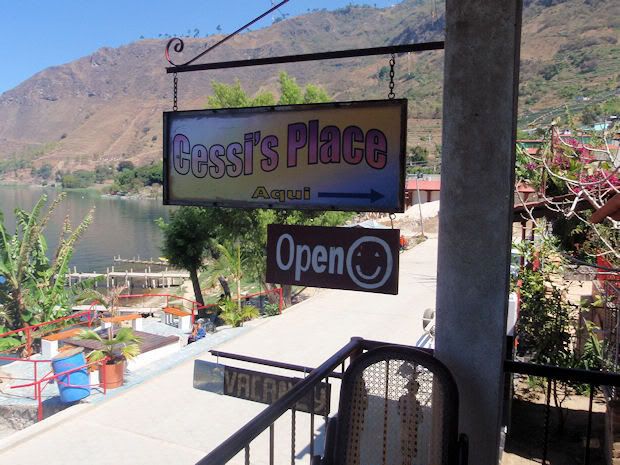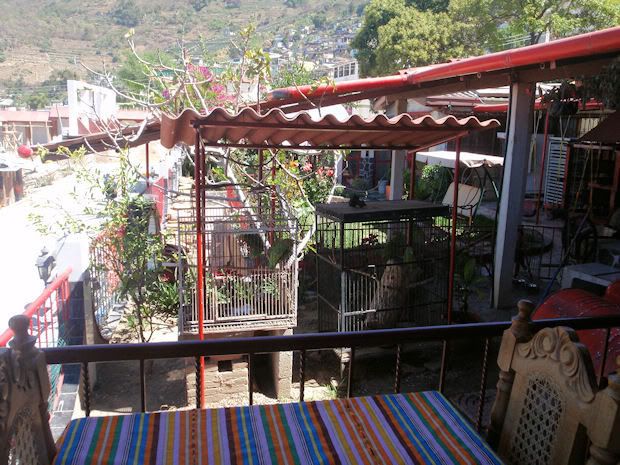 They must put on a good party here as this is a grill for cooking a whole pig.