The next few days we didn't do very much. The mornings were usually a trip to Mega for beer and ice along with a few grocery items. I finally got tired of buying ice from Mega as they always run out. The checkout girl would usually sell you a bag only to find out that the cooler was empty then you would have to stand in line at the service desk to get the money back. I now buy it at the local store 4 blocks away from the house for 16 pesos. I got myself in trouble there also. Every time I went for ice I would see a few neighborhood kids hanging around so I would always buy them a cold drink. Pretty soon as they saw my vehicle coming down the street they would go and get all their friends. It wasn't long before my bag of ice was costing me 100 pesos because I was buying 10 to 15 kids drinks.  got to the point where I had to sneak up to the store without any kids seeing me. Anyway, during the day we would stop at La Palpalita, Wet Wendy's, or Andeles on the east side.
Palapapita during the day.
Wet Wendy's
Andeles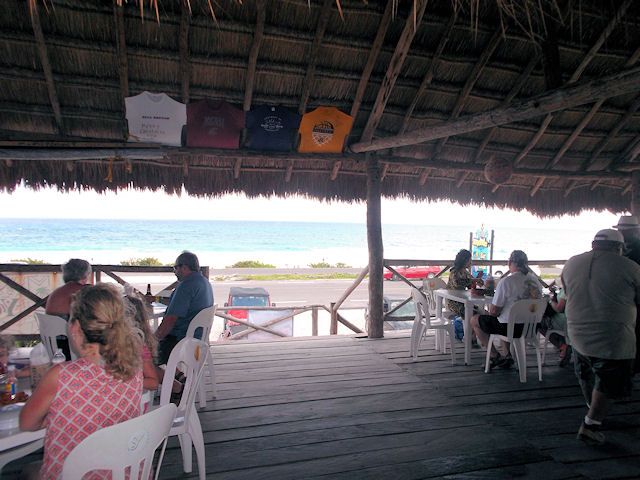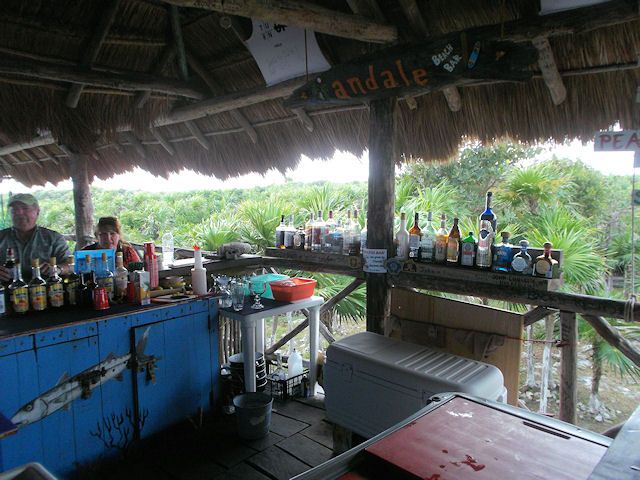 Andele's became our favorite hangout. It's just down from Coconut's and the concession is run by Chris and Sharron. The bar is set up about 10 feet in the air and no matter what the temperature outside it is around 20 degrees cooler with a nice breeze. The beer is always cold as it is cooled by ice and they charge a decent price and have great food. Beer is 25 pesos. 
Even though Cozumel was getting ready for Carnival the town was unusually quiet during the day except for a few cruise ship people or visitors from the ferry. The number of ships coming in every day seems to be picking up a little. I think there were 7 ships in a couple of days.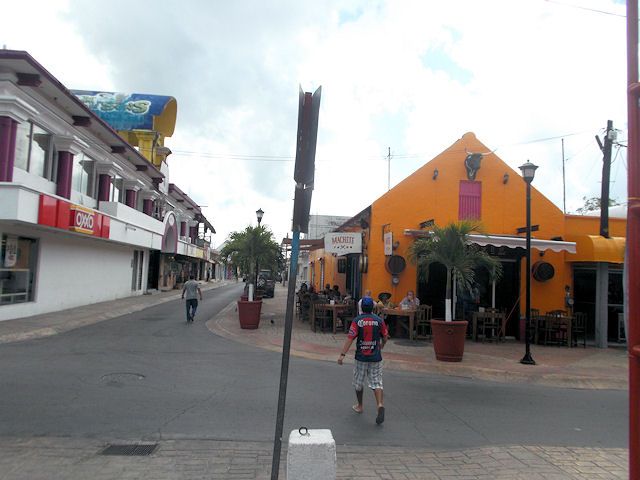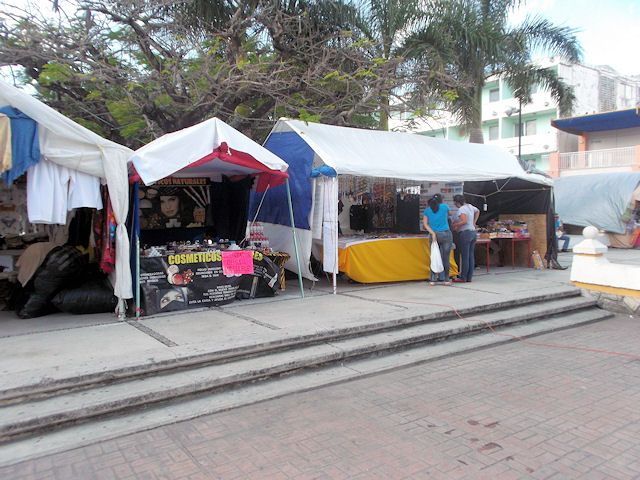 After a few days on the island it was time to leave. I had to go to play coconut Bocce ball down in the Sian Kaan biosphere reserve South of Tulum so I got Gordon and Uncle John to go with me. This is the third time I have been to the toneo since it started 5 years ago. A person I know owns a small resort called Xamach Dos ( http://www.xamachdos.com/) with a couple of cabanas on the beach but it takes a while to get there. We had to take the car ferry over so we had transportation on the mainland. That cost $380 pesos plus $60 pesos for each passenger besides the driver. Driver rides free.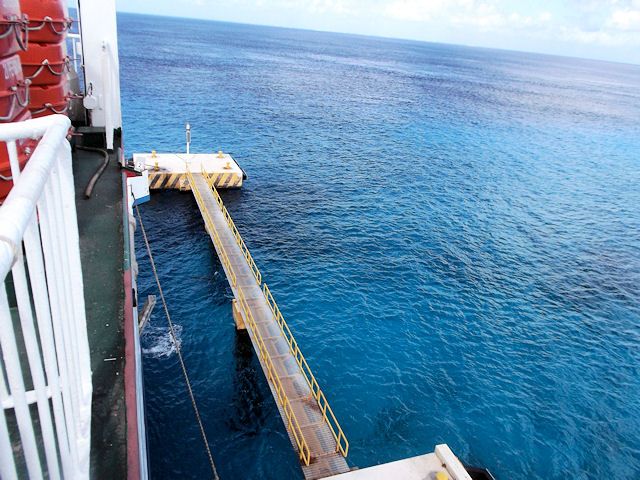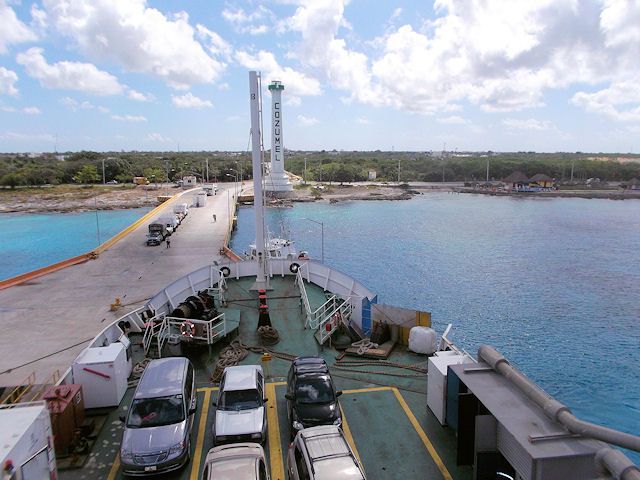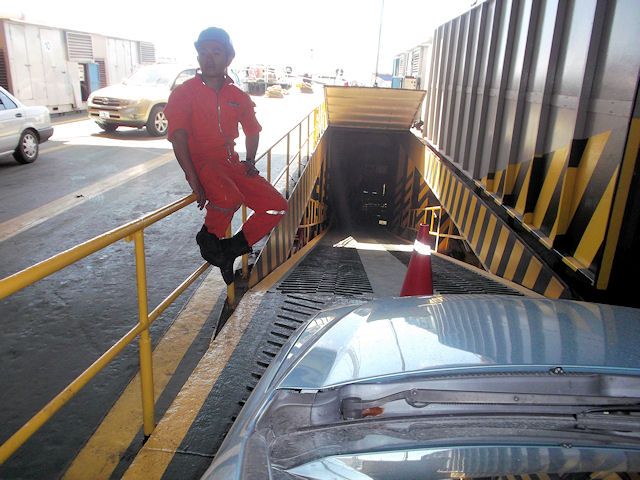 The trip takes 1 to 1 1/4 hours to get to Calica then another hour to get to Tulum. By the time we got to Tulum everyone was hungry so we stopped at Camillias(sp) on the south edge of Tulum. It used to be the place to go for good seafood but as they became well known I think the quality and service has declined.
While in the area we also had to stop by and see how Trudy's house was coming along. She lives off the Coba road past Marcario Gomez in a small town of which I don't remember the name. I haven't seen it since last year but now the second floor is on.
I think is looking good.
We left a day ahead of time because there would be no way to make it to where we were going and be there at 11:00 am so we spent the night at small hotel outside of Macario Gomez for $40 US a night.
There was a new restaurant in town so had dinner there. Good food but I don't remember the name.
The next morning we left and started our drive down the beach road in Tulum on the Punta Allen road. The road was in bad shape. Worst I've seen it in 20 years. We didn't have more than 15 miles to travel but it took us 3 1/2 hours. The road is gravel and filled with pot holes. If you are driving a stick shift car you will never make it out of first gear.
We had quite a few beers on the ride down then a few more before the tournament started.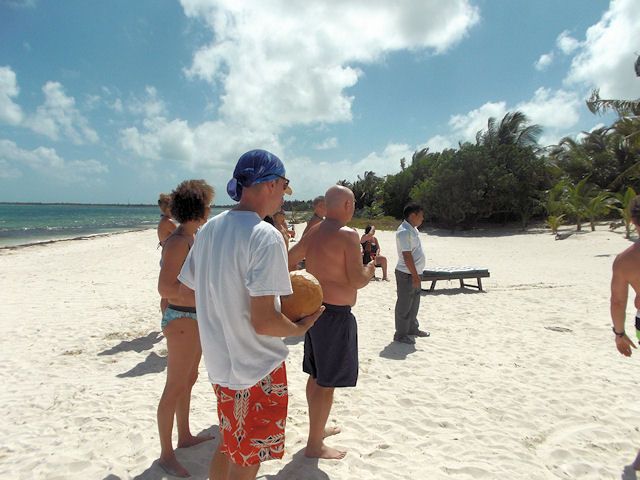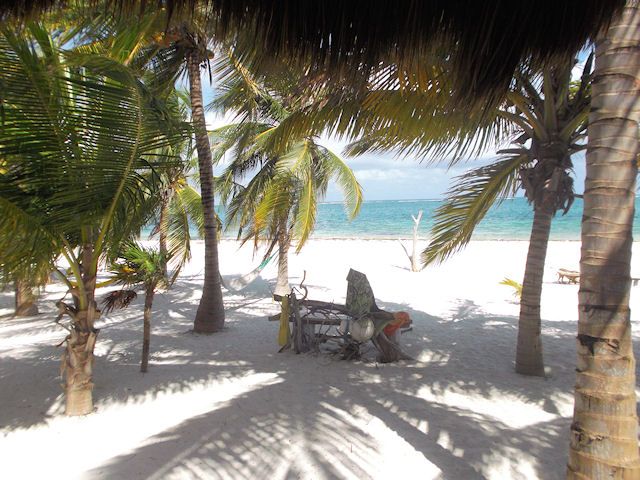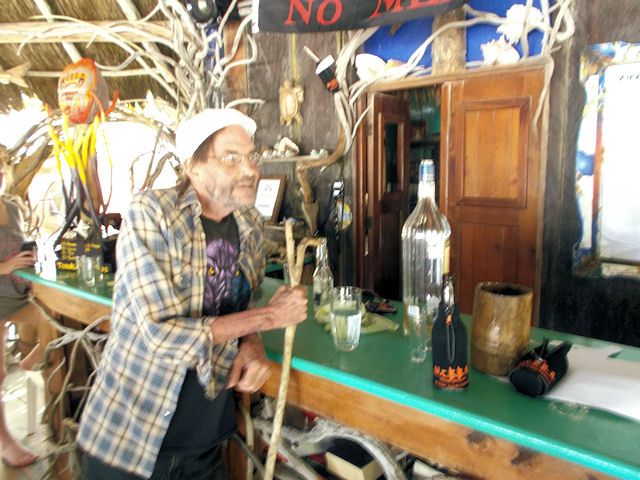 We lost the game but everyone had a great time. Maybe next year.
http://i18.photobuck...zps006c6f52.jpg