On to the next village.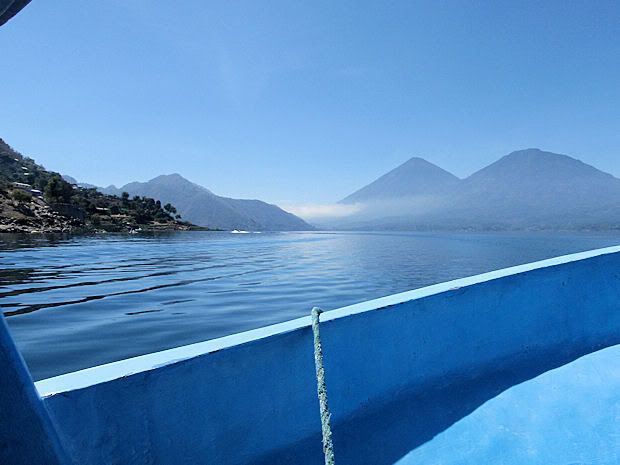 After the first stop we felt sorry for our boat captain Jasper. He has lived in this area all his life and has a lot of information to share about the places he is taking us to. We decided to take him drinking with us. We all speak cerveza.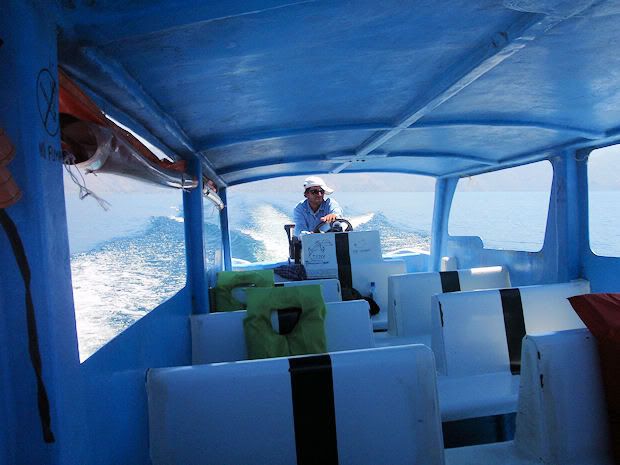 You can see the clouds rolling over the mountains and into the lake.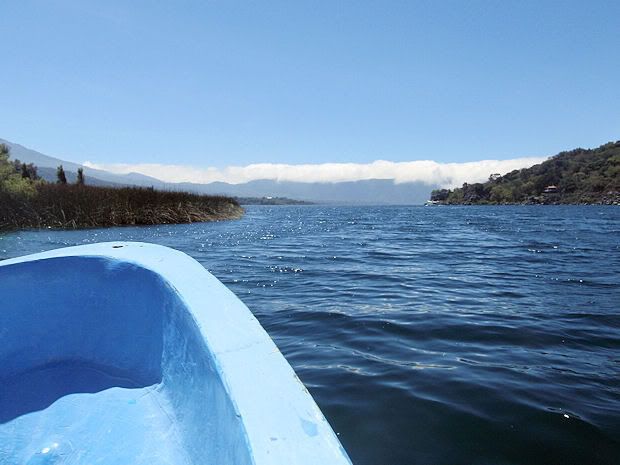 I believe this is San Antonio Polopo that we are heading towards.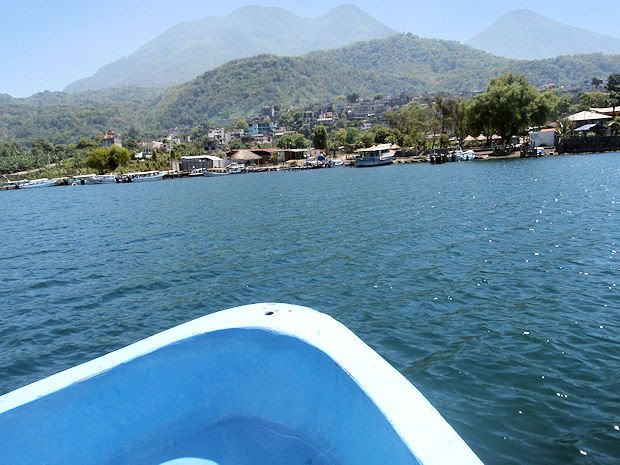 Jasper found us a good spot to have a few beers and people watch.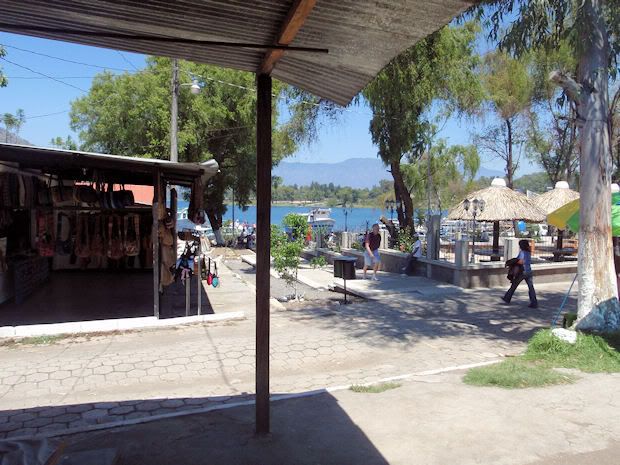 This is a good place to buy souvenirs.
By the time you dock, walk around, and have a few beers the time can fly by. With five villages to stop in that can anwhere from 7 to 10 hours. Time for the next stop.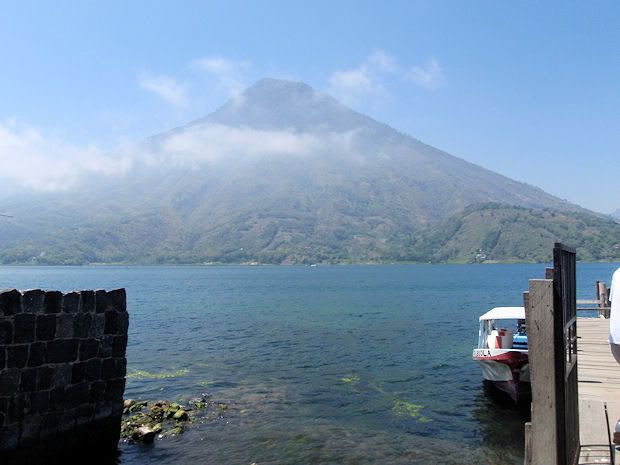 Some local fishing boats.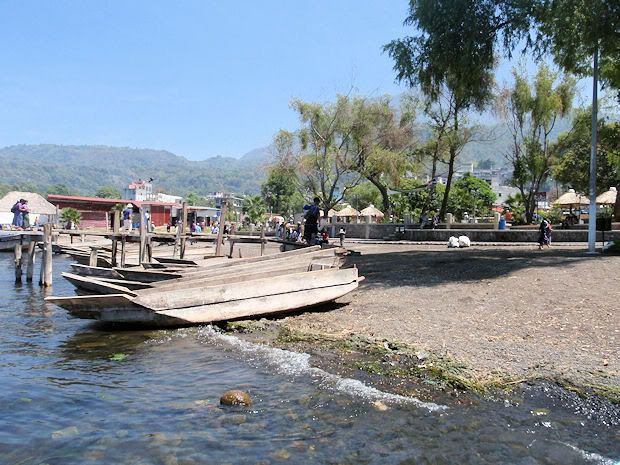 I love the clouds here. They just roll in over the mountains and volcanos. You are usually in them or at eye level with them. Jasper says that it really doesn't rain but gets very wet. I can imagin being in a cloud with my head sticking out and staying dry while the rest of me gets wet.