Finally after 1/2 hour of playing around I got these photos to work. I'll see what I can do with the others.
Every morning I would run to Mega for Beer. While there I I thought I would go next door and take a look at the new liquor and wine store called Europe next door. They have the best selection on the island and I happened to find a cooler in back that had Black Angus steaks. Some of the steaks looked well marbled so I bought a few strip steaks to try.They ran around $116 pesos each.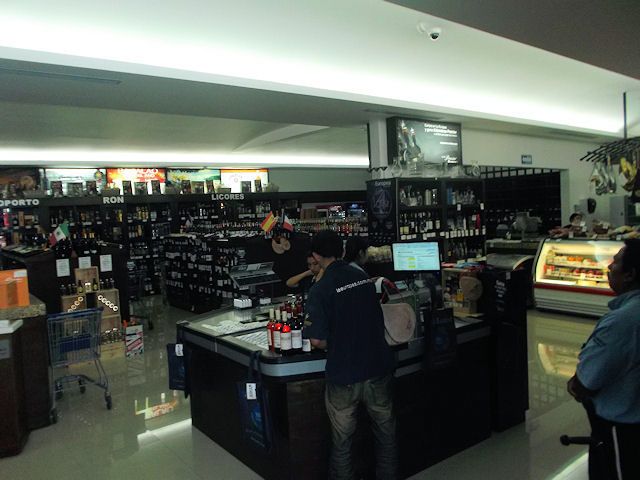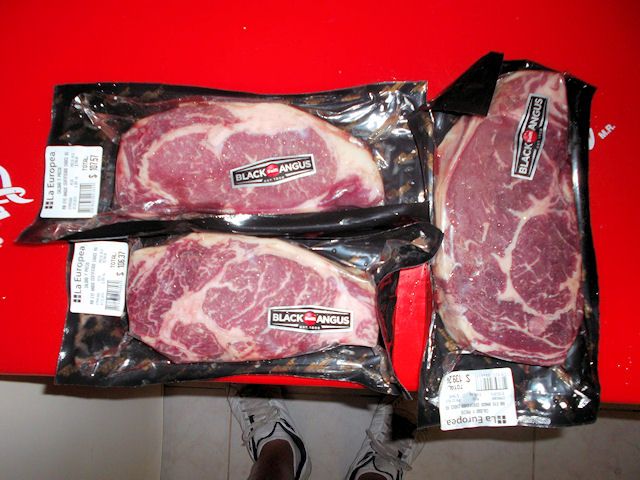 We cooked them up on the our grill over at Greg's house with baked potato and mushrooms.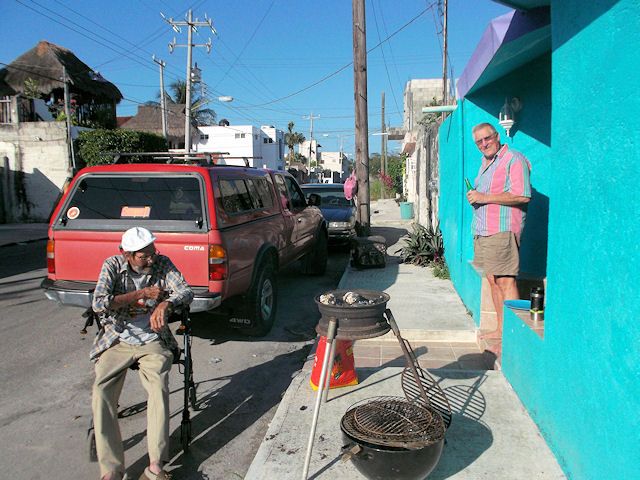 They actually turned out to be the best tasting steak I have had on Cozumel.
For a cheap dinner we would go to Mr. Taco on Juarez on the north side of the street near 65th. for tacos pastor.
During the winter there are a lot of people that come and stay for a few months at a time so there are many BBQ's going on. Kentmoor Dave would have us over for a great cookout.
He puts on a great spred and always has a good crowd of people.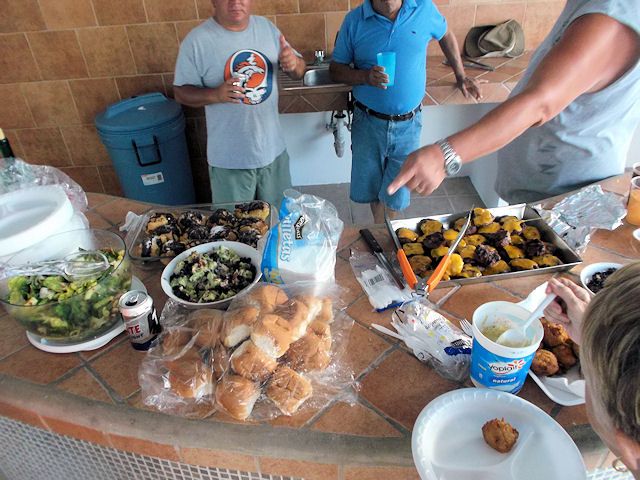 It can get pretty rough on a person when you don't have anything else to do besides going to the beach in the afternoon and enjoying good food in the evening with friends.