Some days a person just wants to sit around a do nothing. It never happens that way. Today Gordon had the Bunco Babes coming in on a cruise ship. He and our neighbor always take them around the island and get them drunk. This has been going on for years. They left to pick the girls up at the pier and start their journey around the island. My other neighbor Greg had nothing to do and I was in the same situation so we decided we would intercept them at Andeleas when they came around the island and see exactly what was going on.
Greg and I waited an hour or so before they showed up getting a little tipsy ourselves.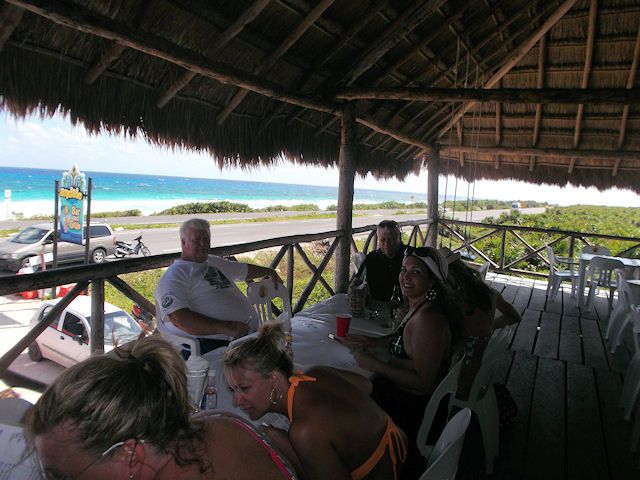 Everyone seemed to be having a good time and the drinks were flowing.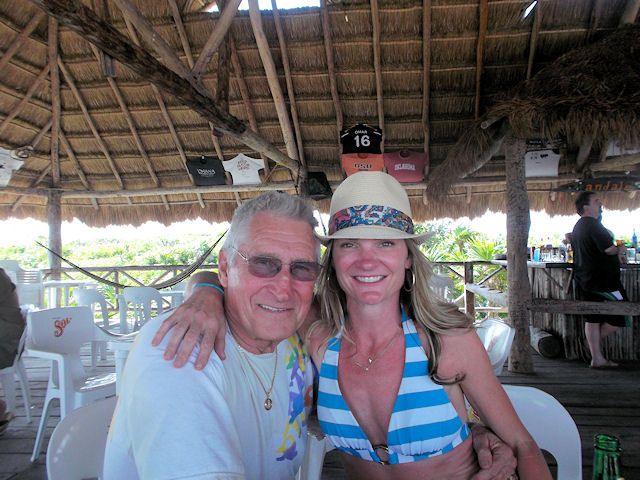 It's a good thing that this only happens once a year. They did make it back to their ship while the gang plank was being pulled up.
Quite a few days when we were in the mood for a quick snack we would stop over a Diego's for shrimp tacos. He passed away last year but his family still have the place open. Located right on 65th and Airport road. Great shrimp tacos for $25 pesos each. Cheaper if you buy three.
Melgar near Airport road.
Saint Patrick's day came up a Frank from Wet Wendy's was putting on a special with his homemade corned beef. We promised we would go to try it out. He was getting the decorations up when we arrived.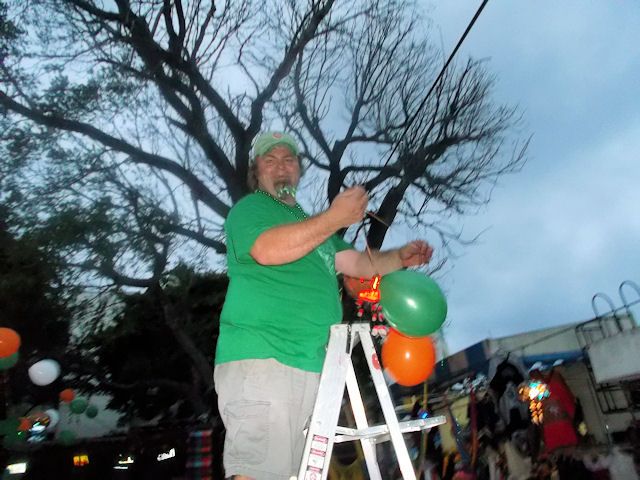 This was Wet Wendy's first Saint Patrick's day party and they drew a good crowd. They probably had 150 people there.
We got a decent size plate for around $120 pesos. Frank's corned beef didn't have the pink color of store bought because the spice wasn't available on the island but it tasted good. Could have been cooked a little longer but everyone was there and hungry.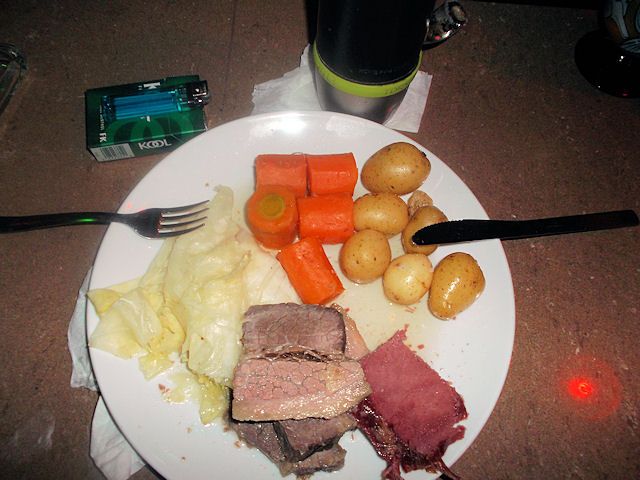 It turned out to be a good evening.