During one of the weeks we went on a hunt for a good pizza on Cozumel. We came up with 4 choices: Rolandi's, Ohana's, La Cocay, and Guidos. By talking to other people we eliminated Rolandi's as no one thought it worth the money.
Our first pizza was at Ohana's. At $200 pesos for a basic 8" deep dish pizza it was a little expensive but very good. They only serve deep dish pizza and have a special once a week for $150 pesos. Four slices to the pizza and should feed 3 people. They are located on 5th. between 6th.and 8th. Their is also garden dining out back, I forgot a photo of the pizza.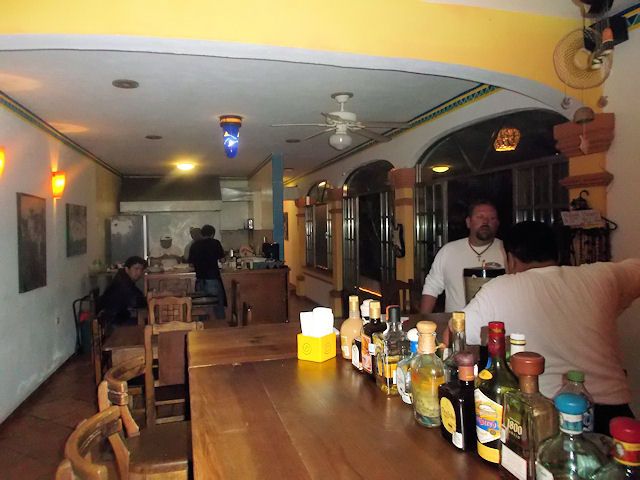 Next was La Cocay. Their pizza ran an average of $140 pesos for a 16" cut into 8 slices. Their pizza was very good but I didn't like the purple onion. The pizza should feed 3 people. They also have dining outside. Located between 10th. and 15th on 8th.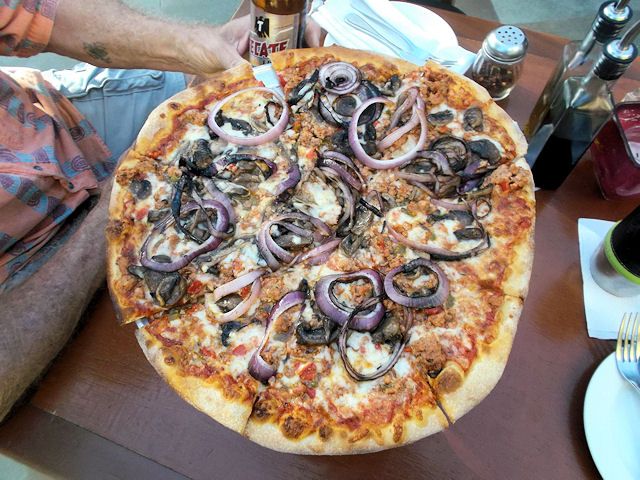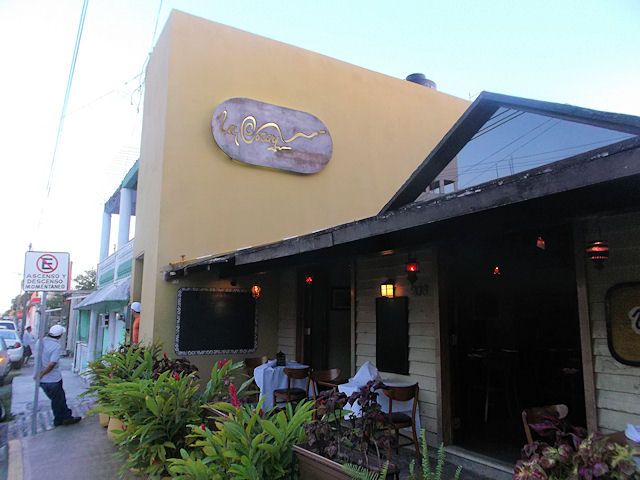 Finally Guidos. Their pizza ran around the same as La Cocay. A 16" thin crust cut into 8 slices. Very good pizza and should feed 3 people. Outdoor dining also. Located on Melgar between 6th and 8th.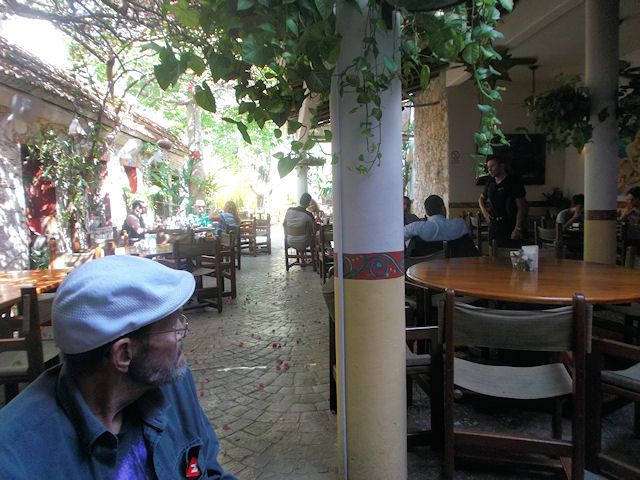 I thought Ohana's was the best but I prefer a thin crust pizza so have to go with Guido's.  For a pizza in Mexico you can't really go wrong with any of the three restaurants.