For the next few weeks we didn't do much. Went around the island every other day and always stopped at Andalea's for a few drinks.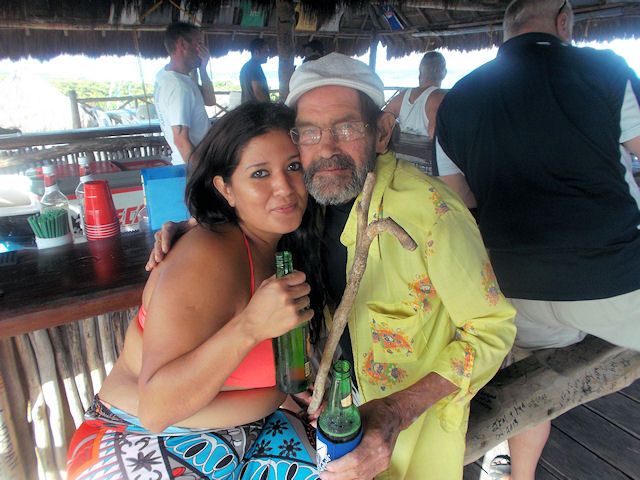 Kentmorr Dave had another BBQ before leaving the island.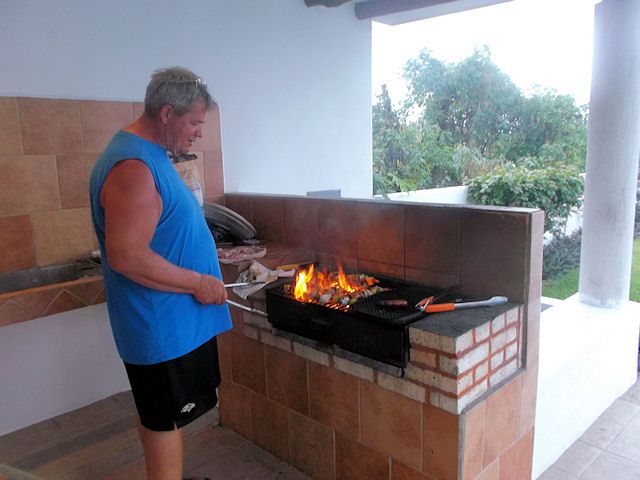 We took Freddy' and his family out for the day. Stopped at Andalea's but the wind was to strong and the water to rough for the kids to swim.
Went to Paradise Beach instead. It's free on Sundays but their prices are still high. $18 US for 5 beers.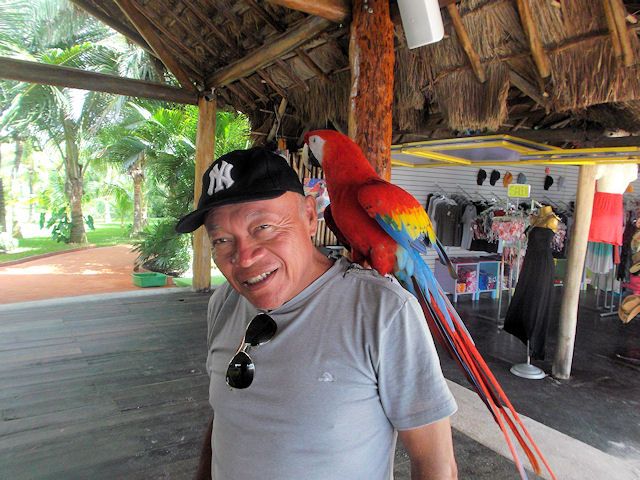 For dinner we went where Freddy works. Prailla Cozumel. It's where Riley's Tavern use to be. It's owned by Tim and his partner now. The food is good and fairly inexpensive. Everyone had the burgers which were excellent.
One day while shopping at Chedraui I spotted a piece of well marbled meat in their display case. I took a closer look at it turned out to be a whole slab of choice strip steaks. It was expensive at $303 pesos a kilo but I had to have them cut me 3 steaks at an inch and a half thick. We grilled them that evening at Greg's house. They turned out excellent.
We also cooked up some ribs later that week at Gregs'.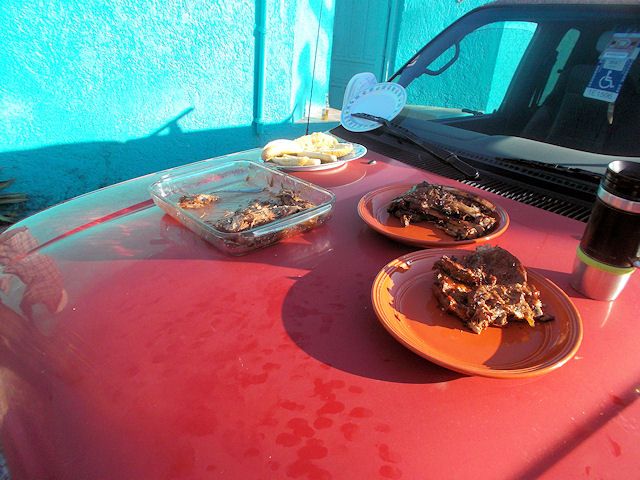 Canadian Dave also had a BBQ at his house with great food.
I think everyone had a few drinks that evening.