In the streets, life goes on as normal.
We finally had to say good bye to our drivers. It's getting late and it's time to go back to Panajachel. Our driver is feeling his drinks also. We got him to go full speed on the way back. No more tourist stuff. We were all buddies now.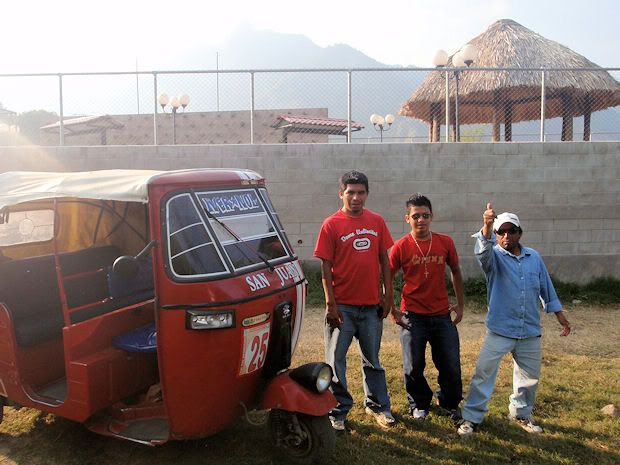 A few more local boats.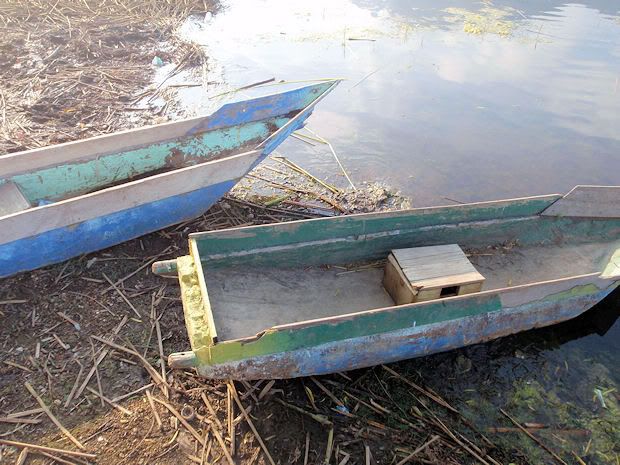 Back in Panajachel we stopped for a few more beers with our captain.
We bought a few items from this lady.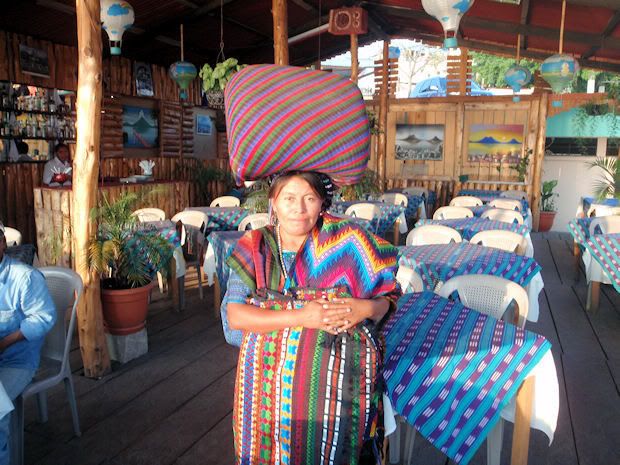 It's been a long day and sunset is here.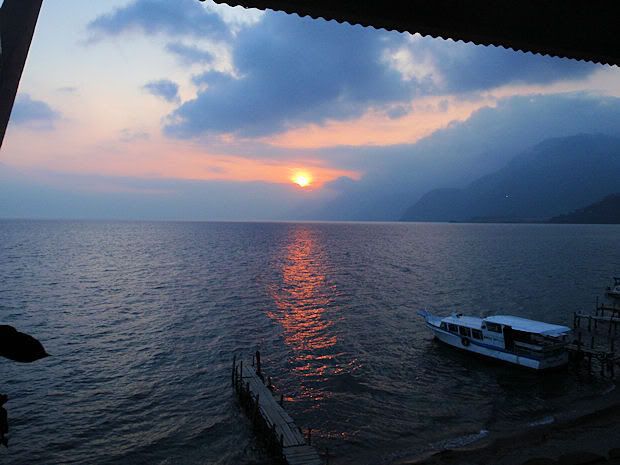 We needed a bite to eat before going back to the hotel for the night. By the way, our captain told us that this was the best tour he ever took out. He even had to walk us back to our hotel. There wasn't any danger but he said it was part of his job. Thanks Jasper.