We arrive at Calica on time.
Waited in line to board.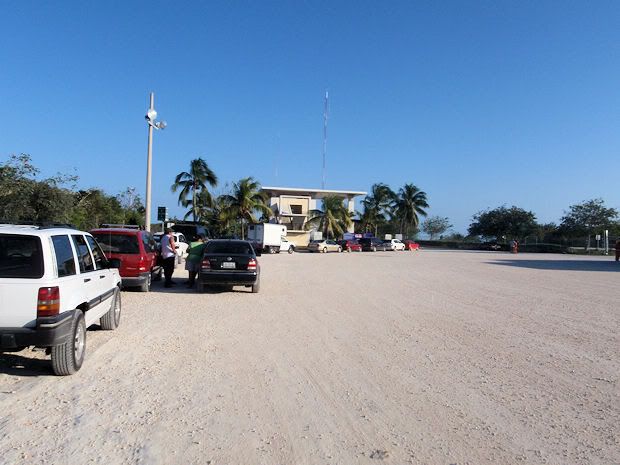 It wasn't long before we were going up the ramp.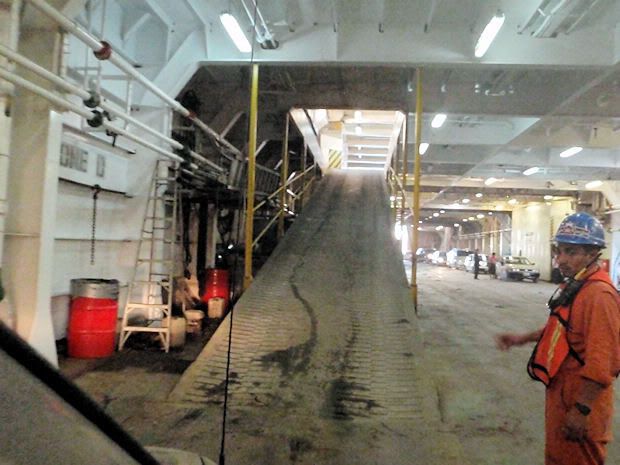 No one was tired enough to take a nap.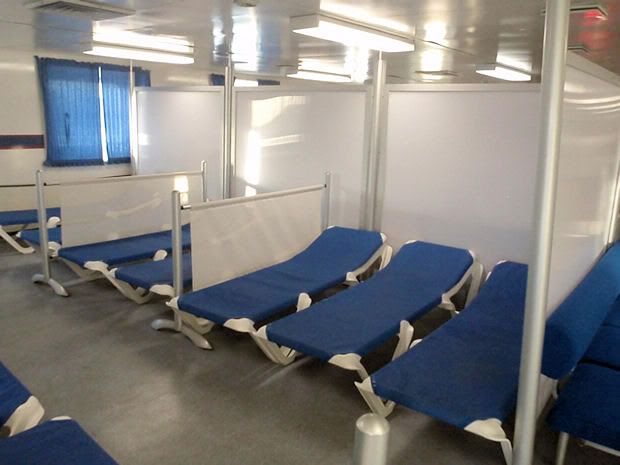 I still love this crossing. The scenery is great.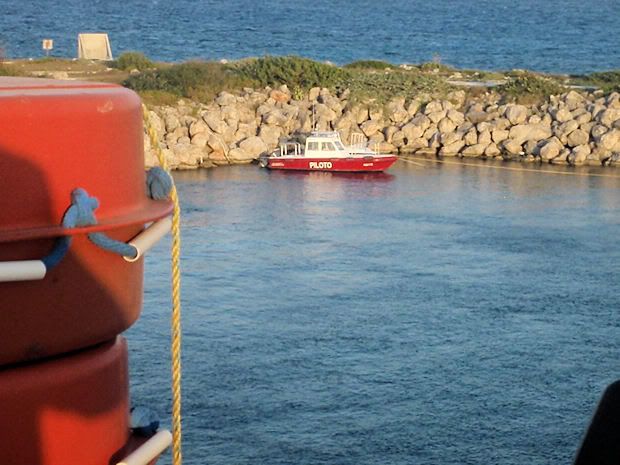 We are starting to leave port at sunset.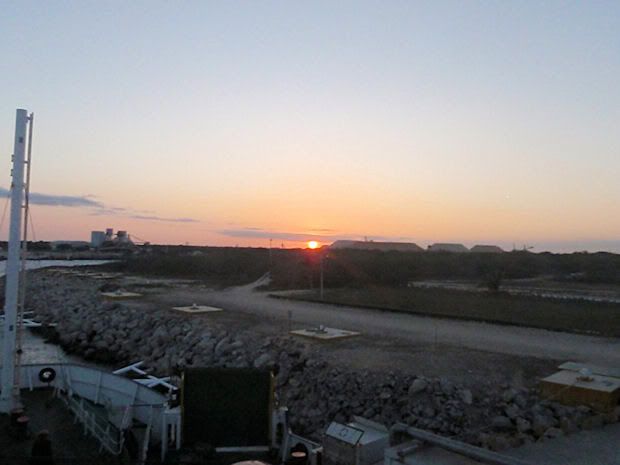 About 80 minutes later we are docking in Cozumel.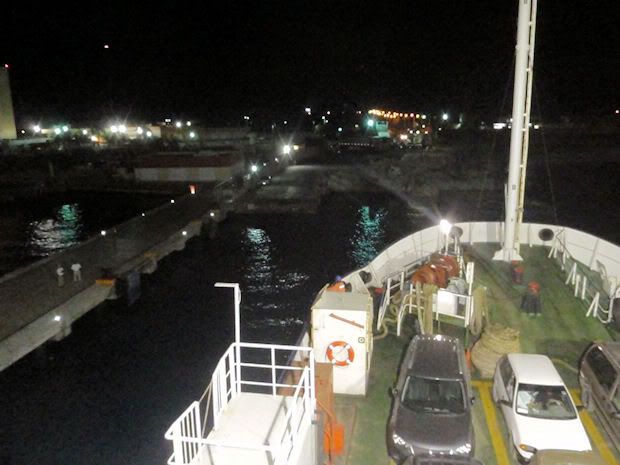 We dropped Gordon off and had to stop for a few drinks and tell our tales before going on our separate ways. It was a good trip.